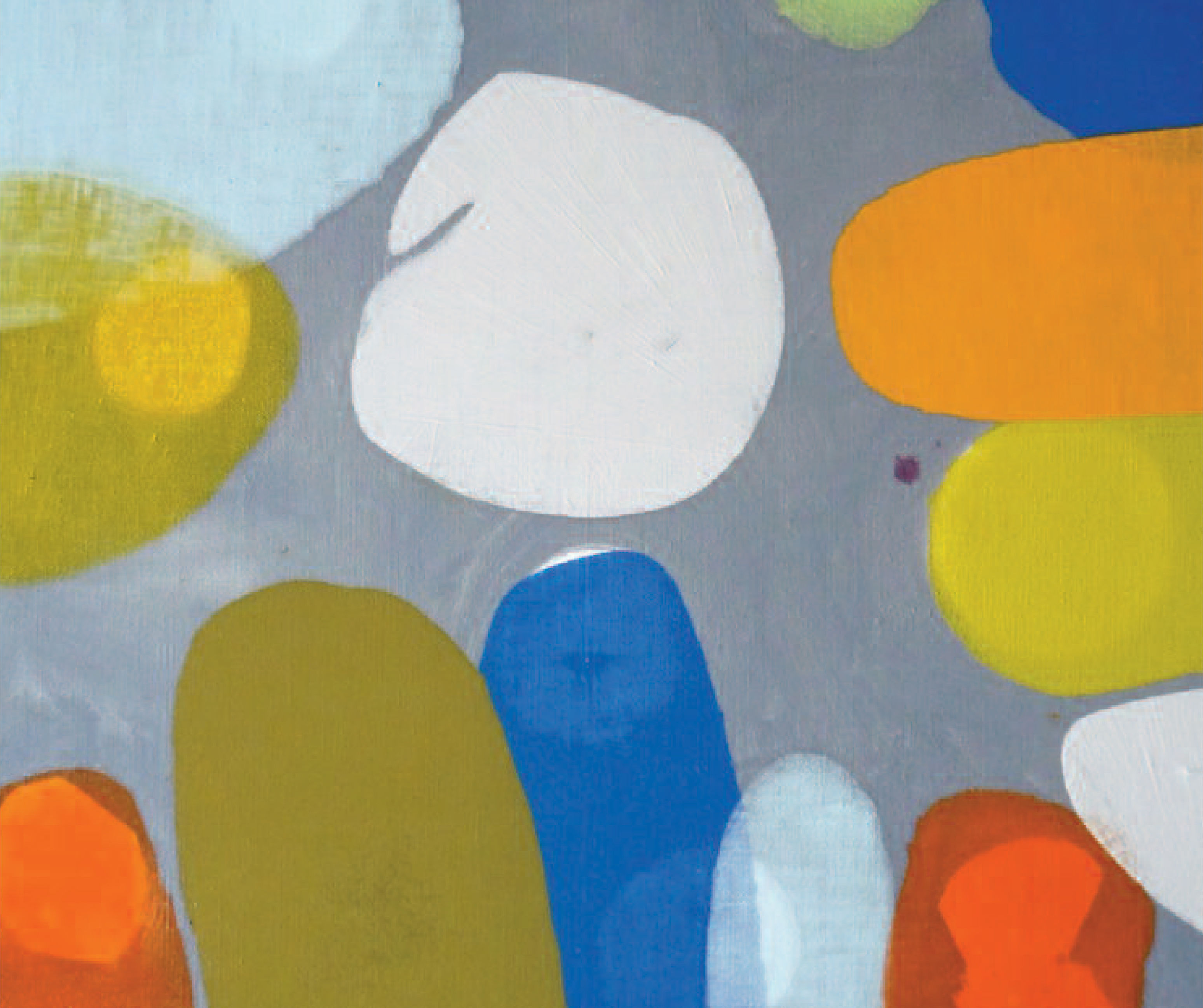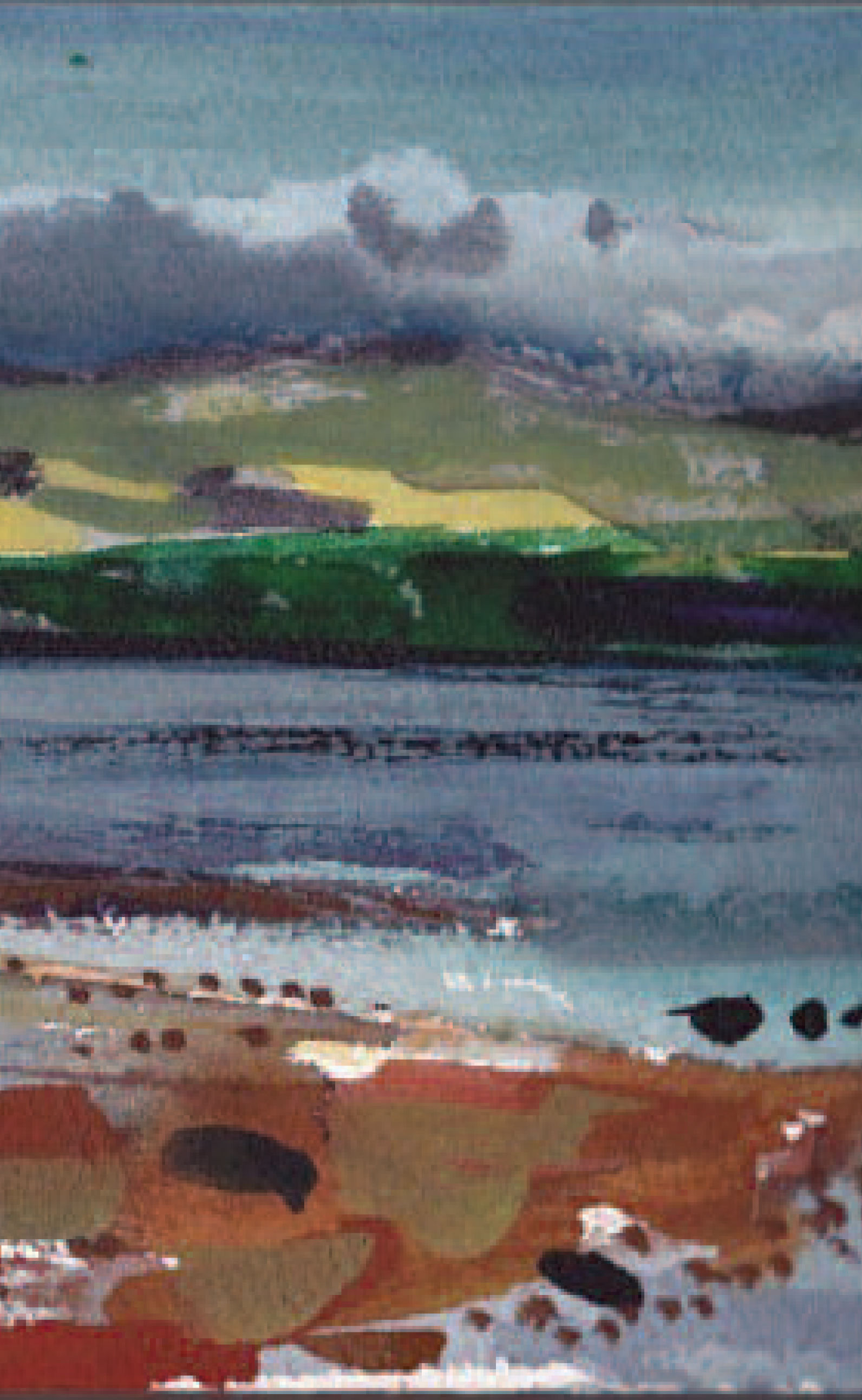 WELCOME
Rowena Comrie has worked as a professional artist for the past 35 years.
She works from a studio in the east-end of Glasgow.
EXHIBITIONS
CHRISTMAS!!
Rowena is showing paintings in the Galleries listed below, over the Christmas period:
Gallery Heinzel, Thistle St, Aberdeen, AB10 1XD
13th November 2021 - 5th March 2022
https://galleryheinzel.com/exhibitions/17-winter-exhibition-a-selection-of-artworks-from-over-seventy-scottish/works/
Smithy Gallery, Blanefield Glasgow G63 9HS
21st November 2021 - 30th January 2022
https://smithygallery.co.uk/exhibitions/view/winter-exhibition
TARPEY GALLERY OPEN 2021
Tarpey Gallery Open 2021 takes over from the Midlands Open, and aims to offer a visually stunning and diverse exhibition presenting a dynamic array of artworks.  Rowena Comrie is delighted to have her work included!
https://tarpeygallery.com
STOP.START!  
Showcase Exhibition
August 4th - September 20th 2021
Showing a selection of Rowena Comrie Abstract paintings alongside the work of fellow artist Sarah Kudirka.
South Block, 60-64 Osborne St, Glasgow G1 5QH
https://southblock.co.uk
Frickleton Fine Art @ Kings Hill Village, West Malling, Kent 
Rowena is showing a suite of 8 abstract oil paintings at Kings Hill, until September 2021.  All work is for sale, for further info, please contact June Frickleton, email: info@frickletonfineart.co.uk
Royal Scottish Academy Annual Exhibition
Rowena's painting 'Futuremost', is currently on view  at
https://www.rsaannualexhibition.org/artists/926-rowena-comrie/works/
Enjoy this varied and exciting show of artwork until May 30th 2021.
Duncan Macmillan says, in The Scotsman,
https://www.scotsman.com/arts-and-culture/art/art-review-rsa-annual-exhibition-royal-scottish-academy-edinburgh-3200822
During Lockdown most Exhibitions are online only.  Paintings by Rowena Comrie are currently available though the websites listed below.
https://www.scotlandart.com/Artist/Detail/91
http://www.galleryheinzel.com/exhibitions/view/id/173
https://www.theroyalglasgowinstituteofthefinearts.co.uk/product/lunar-vista/
RENDEZVOUS GALLERY ABERDEEN
September 12th - October 3rd 2020
Mixed show of new work by Rowena
and fellow artists.
The Rendezvous Gallery
100 Forest Avenue
Aberdeen AB15 4TL
Tel: 01224 323247    
Email: info@rendezvous-gallery.co.uk        
http://rendezvous-gallery.co.uk
Summer Hours: 11am – 5pm (Monday – Saturday)
ABSTRACTION
Group show at the ANNAN GALLERY
164 Woodlands Rd GLASGOW G3 6LL

30 May - 21 June 2020
https://www.annanart.com/
ONLINE AFFORDABLE ART SHOW
SMITHY GALLERY 74 Glasgow Rd Blanefield Glasgow G63 9HX
19 April - 23 may 2020
https://smithygallery.co.uk/
COLOUR IN PLAY  3-28 February 2020
THE ART OF ROWENA COMRIE & BARBARA MACKIE
A selection of paintings on view at:
ART & DESIGN LIBRARY
CENTRAL LIBRARY (TOP FLOOR)
GEORGE IV BRIDGE
EDINBURGH   EH1 1EG
central.artanddesign.library@edinburgh.gov.uk
MORE IS MORE - Red Dot Miami
Rowena is showing work at the Red Dot Miami Art Fair, with Design Art Concepts Gallery,  themed 'More is More'
Booth 406,   2217 NW 5 Ave, Miami, FL 33127, United States
Thursday, December 5 | 12:00PM - 8:00PM
Friday, December 6 | 12:00PM - 8:00PM
Saturday, December 7 | 12:00PM - 8:00PM
Sunday, December 8 | 12:00PM - 6:00PM
NEW VIEWS OF THE OLD WORLD - TREASURERS GALLERY, IVYTECH WALDRON, BLOOMINGTON IN. USA
Oct 5th - 19th 2019
Ivy Tech John Waldron Arts Center 122 S Walnut St Bloomington IN 47404 Tel:(812)330-6225 Mon-Fri 9-7, Sat 9-5. 
For Rowena's second exhibition at the Ivy Tech Waldron, she is showing watercolour paintings made around Europe and the UK, from the Netherlands, Spain, Scotland and England. Panoramic vistas that vary with the tidal rhythm of nature complemented by human activity, imaginatively interpreted with expressive skill.
BY THE WATER - Back Door Gallery, Dalmuir
June 28 - August 17 2019
The Back Door Gallery is situated inside Dalmuir Library, 3 Lennox Place, Clydebank G81 4HR
Opening Hours:
MON,WED,THUR & FRI 9.30AM - 5PM
TUE 1PM - 8PM 
SAT 10AM - 1PM
'By The Water', an exhibition of Watercolours, shows paintings made outside, or 'en plein air' around the UK, all within a stones throw of water - either the sea, river or canal.  A substantial number of them were painted at the Bowling Canal Basin, by the River Clyde, last November. 
The atmospheric beauty of the waterside with often misty but sometimes crisp, clear views over the Clyde was inspirational.  The panorama to the West towards Dumbarton varies with the tidal rhythm of nature, whereas to the East the Erskine Bridge is a marvellous triumph of engineering.
TIDE John Muir Open - Dialogues of Change - North Light Arts
Power Stations at Sizewell, Suffolk  and Oldbury, Bristol are the subject of two oil paintings by Rowena on show at Dunbar Town House and Museum Gallery at Dunbar in East Lothian, EH42 1ER.
The Exhibition, which is a group show by 12 selected artists, is open every day from 1.00pm - 5.00pm until 23rd June 2019
https://northlightarts.org.uk/topics/news-news/
RGI KELLY GALLERY
Two paintings by Rowena are included in the current exhibition at the Kelly Gallery.  The show titled 'Aspect' exhibits a rich variety of work with a theme of contemporary landscape. It continues from May 11th until June 1st 2019
https://theroyalglasgowinstituteofthefinearts.co.uk/2019/05/08/aspect-contemporary-landscape/
GROUP 13 AT FIDRA FINE ART
Rowena is exhibiting with Group 13 at Fidra Fine Art, Gullane.  The exhibition has a theme 'Cafes and Tea Rooms', - it runs from 11th May until 9th June 2019 and features 13 painters of various styles, all interesting in their individuality.
https://www.fidrafineart.co.uk/artist/frothy/